MLB - MULTIPLE LIGHT BRICKS

We offer a wide range of MULTIPLE LIGHT BRICKS that are suitable for both load and non - load bearing applications. We provide our range of MULTIPLE LIGHT BRICKS as per the requirements of our clients along with our standardized range. Known for better output and efficient performance, these bricks are designed in compliance with international standards.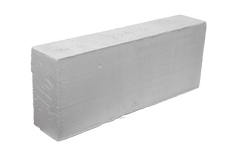 MLB - MULTIPLE LIGHT BRICKS
are a cement-bonded material made by blending slurry of cement with stable, pre-formed foam. The foam is manufactured on site and is injected into this slurry to form foam concrete. The volume of slurry in the foam dictates the cast density of the foam concrete.
Features:
Three times less weight then red clay bricks
MULTIPLE LIGHT BRICKS are excellent for thermal and sound insulation which keeps the house cool during Summer and warm during winter. This allows for immense energy and electricity savings.
Specifications:
MLB - MULTIPLE LIGHT BRICKS are very light in weight – Density ranging from 400 to 1800 Kg/m3 can be produced as required
Single MLB - MULTIPLE LIGHT BRICKS is equivalent to 6 red bricks in weight
MLB - MULTIPLE LIGHT BRICKS dimensions are 500 x 200 x 100 mm, i.e., 20 x 8 x 4 inch
---
---
Here is an example to show the cost benfits of using MLB - MULTIPLE LIGHT BRICKS over traditional clay bricks to build a 10ft x 10ft wall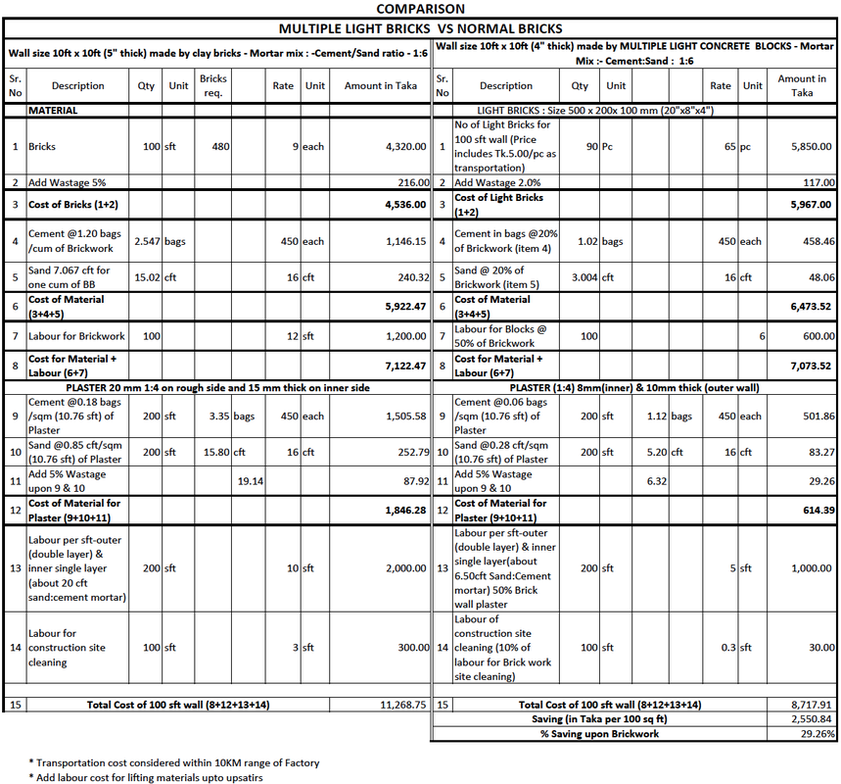 ---